i must apologize for the lateness of this post, but below are some photos from the art show we had in february.
fun a day sign
back wall: cigarette a day, mini movie a day, fly tying a day
computer program a day
polariod/haiku a day
fly tying a day (for fly fishing)
learn how to roll a cigarette a day
eating snacks
checkin' out the art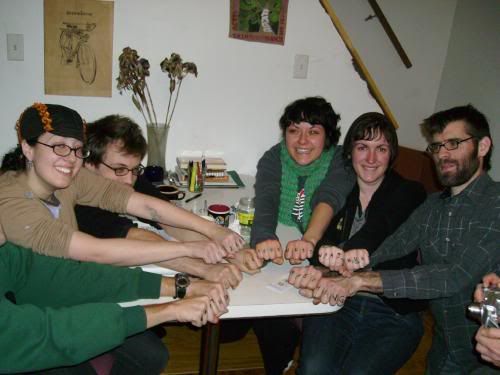 after the show ended a bunch of us played a game called "blind knucks" - where two different people write words on your knuckles not knowing what the other days. then you put the two together and have pretty ridiculous knuckle tattoos.
thanks for everyone's support and we hope to see you next year + have more submissions next year too!