This year's fun-a-day participants are cranking out some really REALLY awesome stuff.


You'll get to see lots of it in person at the show, which opens Friday, February 6, 7-10pm.


Here's some more of what these makers are making!


Al's doing an alphabet project using found graffiti as the inspiration. Here's a sneak peak (I can't wait to see it put together!):
​
Carrie H
is doing these incredible animal portraits. Here's one she posted to the fun-a-day facebook page. Can't wait to see how this looks after it's been fired, because it's already WHOA BABE!
Raiona sent an email telling me a little bit about the collaborative process she and a group of friends are employing, though no photos yet.... the mystery deepens!
Lisa is making envelopes with found paper each day. Check out this awesome pile o' stuff (she posted this sneak peak over on the fun-a-day facebook). I'm a sucker for the sheet music!
​
Rebecca's making hexi-puffs. Here is a really great shot of the resident knitting inspector, maybe giving reluctant approval. I didn't know what hexipuffs were until this project started!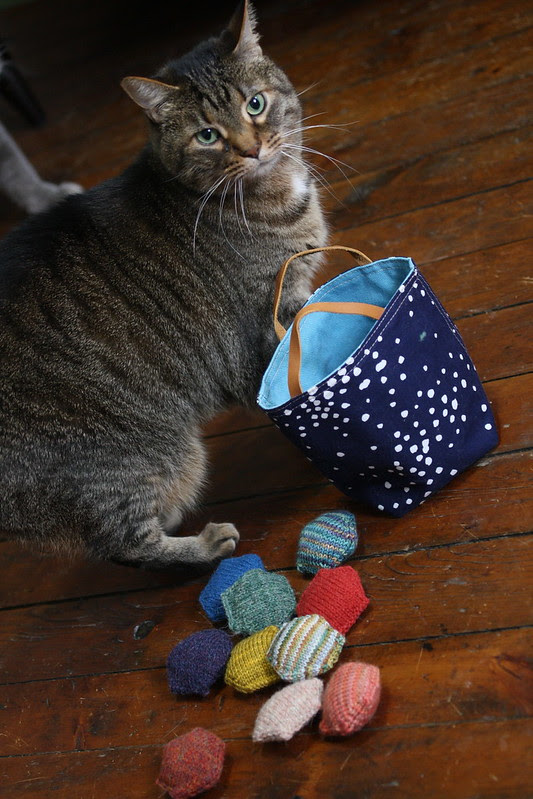 Emma